Description
Details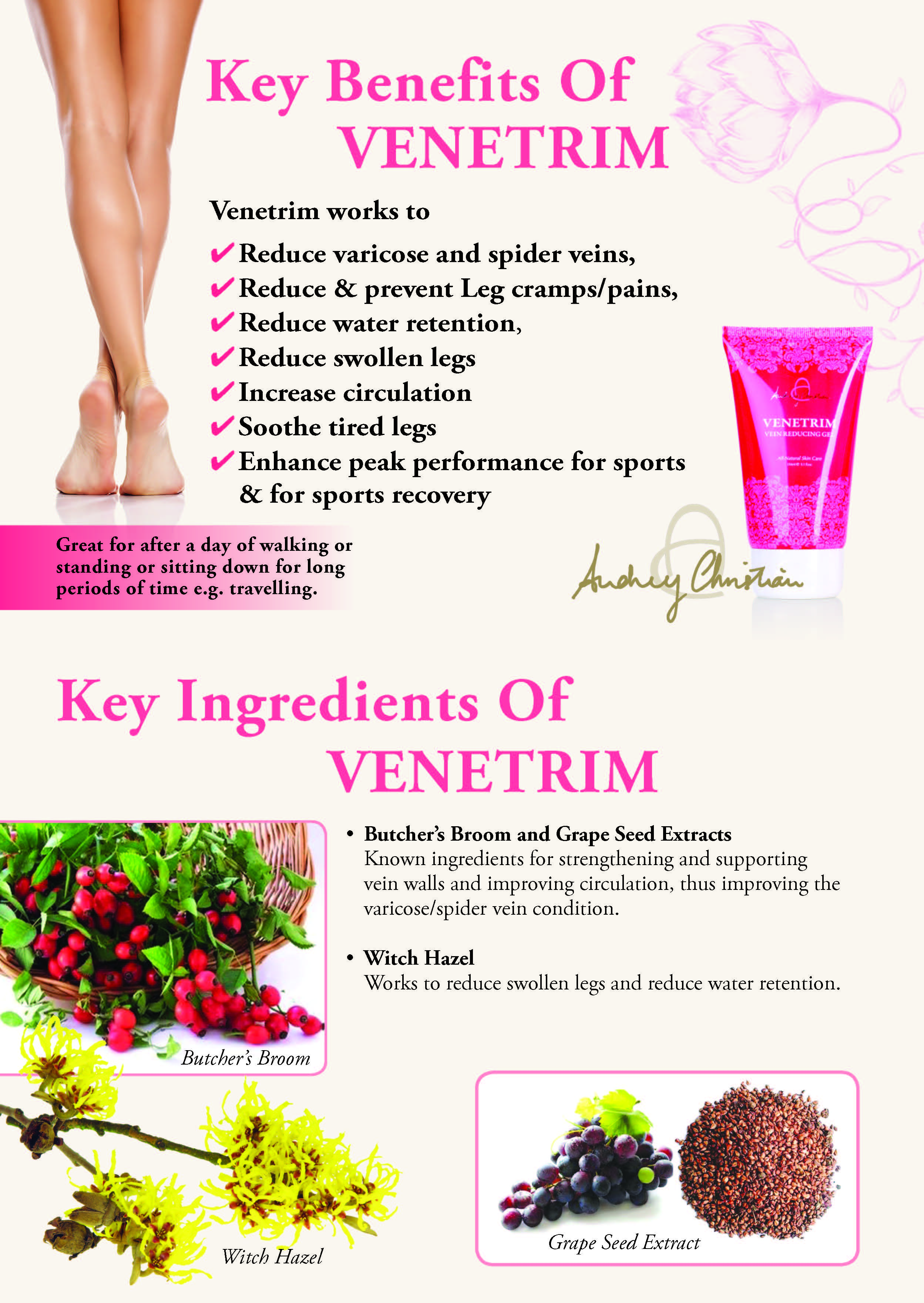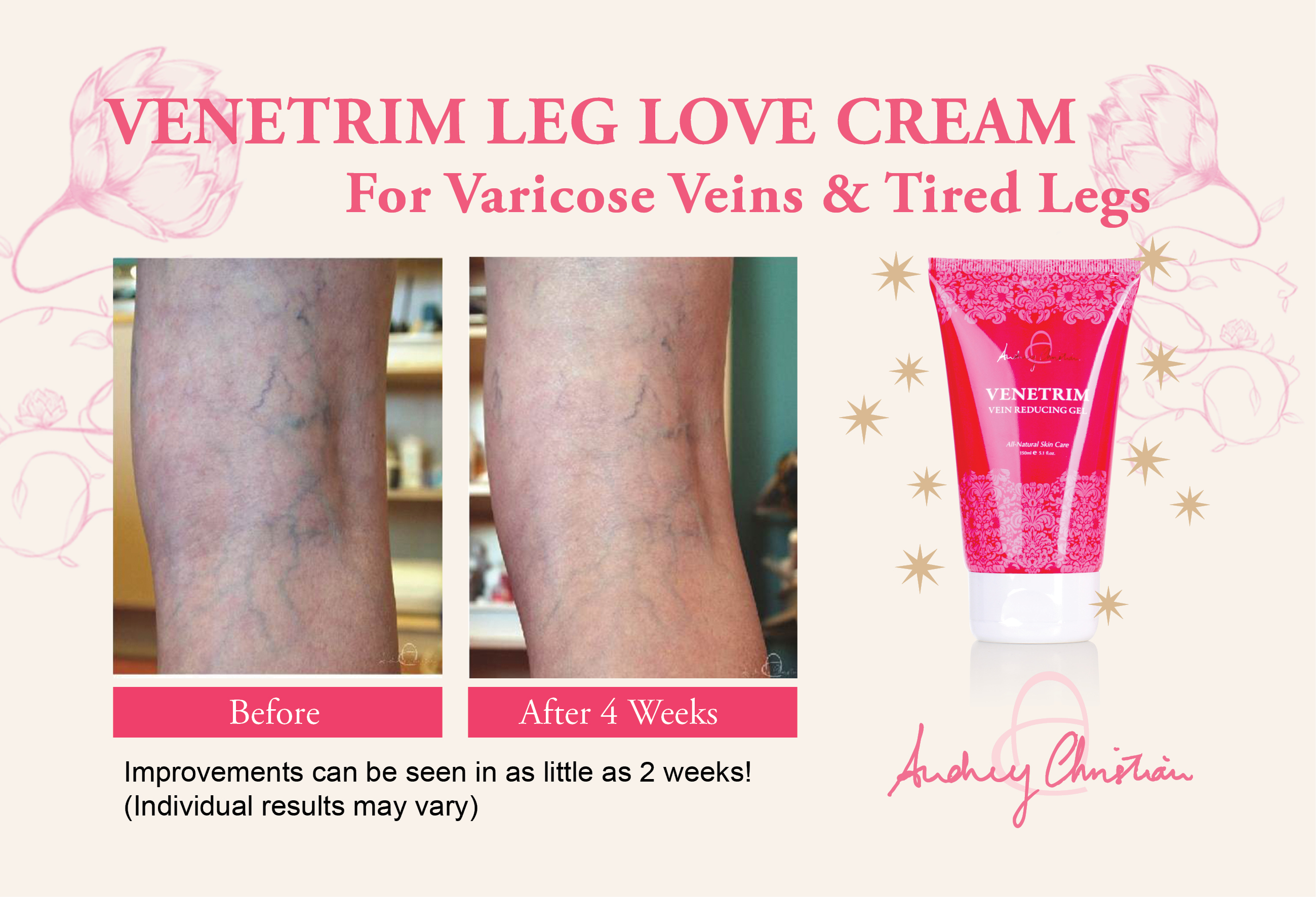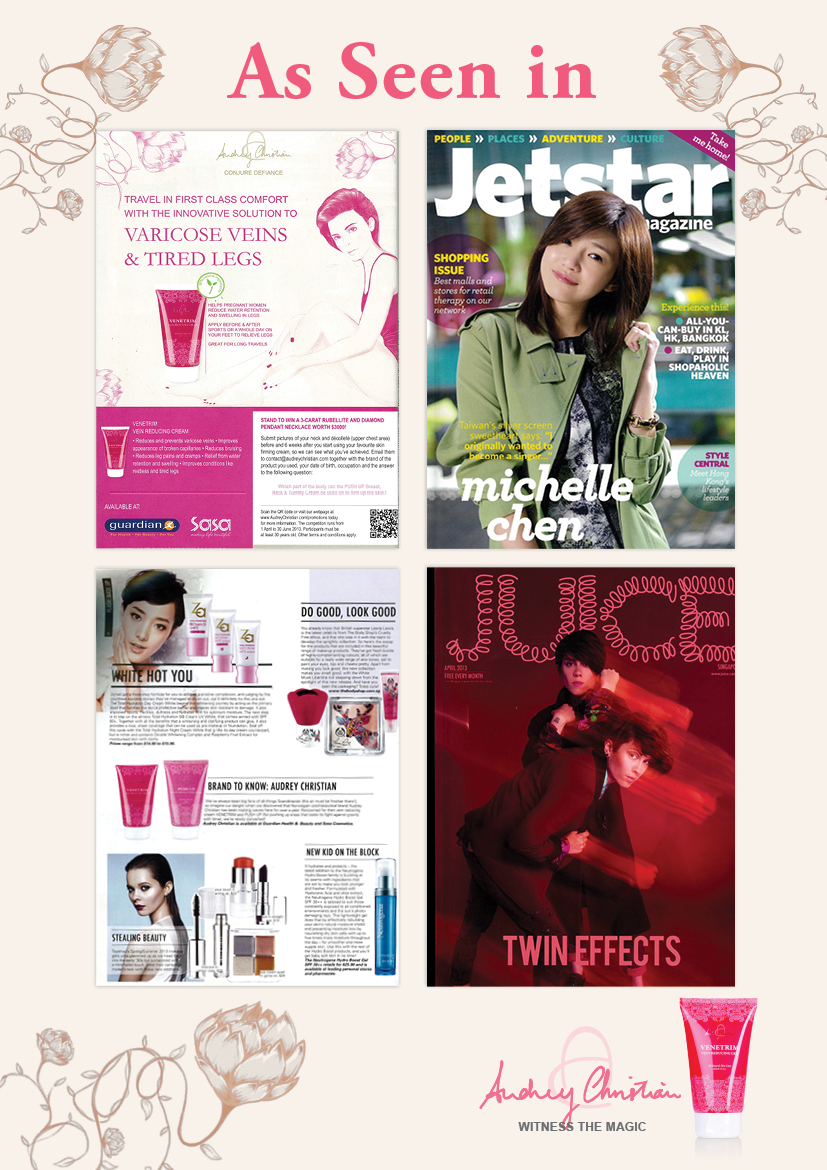 instructions
Instructions
Apply the cream on affected areas twice daily. Use regularly for maximum efficiency.
Tips
Helps pregnant women reduce water retention and swelling in legs.
ingredients
Ingredients
Aqua, Propylene Glycol, Alcohol, Carbomer, Triethanolamine, Aesculus hippocastanum (Common Horse Chestnut) Extract, Menthol, Ruscus aculeatus (Butcher's Broom) Extract, Hamamelis virginiana (Witch-hazel) Extract, Cytisus scoparius (Common Broom) Extract, Nonoxynol-10, Sodium Dehydroacetate, Olive Oil PEG-8 Esters, Paulina cupana (Guarana) Seed Extract, Vitis vinifera (Common Grape Vine) Leaf Extract, Juglans regia (Walnut).
Reviews
Effective Venetrim less than An Hour

Review by

Angelina

After my dancing lesson, I suffered from leg cramp and muscle pain on my ankle. My friend introduced me to use Venetrim. Pleasant smell and really magically recovered less than an hour and my muscle felt total relaxed after applying. Truly does wonders. (Posted on 6/7/2015)
Write a review
Custom CMS block displayed when you want to replace up-sell products with custom content. You can display here some text, images or any other content.